When Father Francis Morgan stepped in to the young JRR Tolkien's life, it was to fill not one breach but two - the death of his mother Mabel when he was just twelve, but also the death of his father Arthur eight years earlier. Tolkien later referred to Fr Francis as his 'second father' and remained inexpressibly grateful for his warmth, humanity and understanding.
José Manuel Ferrández Bru's richly informative biography of Fr Francis likewise fills a breach. This one goes all the way back to 1977 and the publication of Humphrey Carpenter's authorised biography of Tolkien - a book which sketches beautifully, but skimps on detail and texture, leaving the curious reader always wanting to know more.
John Garth.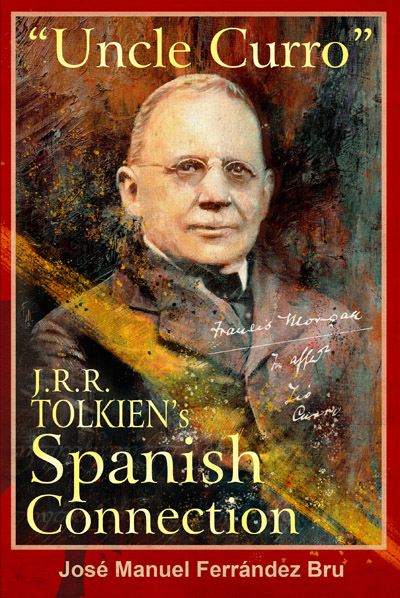 This book is a biography, but also more than that. It reconstructs the little known personal journey of Francis Morgan Osborne (1857-1935), a Catholic priest born in Port St Mary's (Spain), guardian and "second father" of J.R.R. Tolkien, one of the most celebrated authors of our time.
This is the result of a thorough investigation, carried out between Spain and England, with the support, among others, of Priscilla Tolkien, daughter of the author, whose testimony provided previously unpublished insight into the connection between her father and Spain, through his guardian.
No one is outside the influence of the people surrounding him, and even the trendsetters, who inspire fashions or become social models are, to a large extent, the result of the ties that they established with other people throughout their life, either voluntarily or because of circumstances.
In the field of literature these influences are rather evident, since certain individuals, through their vital relationship with an author, serve as inspiration for characters and stories that appear in the author's works.
In this book we will look at the life of one of these people: Fr. Francis Xavier Morgan, one of those "minor players" in the biography of John Ronald Reuel Tolkien, the famous 20th century writer and author of original contemporary icons such as The Lord of the Rings.
Their relationship dates back to Tolkien's infancy, when his recently widowed mother made the difficult decision, especially in that historical context, of converting to Catholicism along with her children. Morgan, a mature Roman Catholic priest of Spanish origin, was a support for them.
The relationship between the priest and the Tolkien family intensified after the conversion. In fact, the last will of Tolkien's mother (who died a few years later), fearful that after her death her two children would be forced to abandon the practice of Catholicism, was to appoint Morgan as their guardian.
Fr. Francis Morgan became one of the leading guides for Tolkien. After the death of his mother and until his coming of age (and even after), he dealt with his religious training but was also concerned with his studies, his care and his future.
Indeed, he was primarily responsible for ensuring that Tolkien attended Oxford University, thanks to his financial support and, indirectly, giving his initial opposition to Tolkien's relationship with the woman who later would become his wife, Edith Bratt.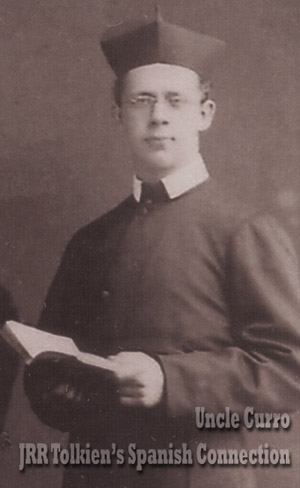 Unfortunately, his firm stance against a young love with poor prospects (at that moment) for Tolkien's career and, in general, for his future, gives a distorted view of Morgan, and his alleged unfair severity is far from reality. Moreover, his role in this issue has been the trigger for a covert and unjust animosity towards him, making him one of the people who had a close relationship with Tolkien not considered wholly positively by the author's biographers.
In a way, one of the primary objectives of this study is to present an image closer to reality of Francis Morgan; a complex task because he has usually been described in a distorted manner, given the importance acquired by Tolkien. It is an unpleasant portrait, depicting Morgan as noisy and vulgar, his personality defined as petty and shortsighted, and his temperament invariably presented as firm and intransigent.
However, these views are stereotypes rather than realities and Morgan's influence on Tolkien, a little surprisingly, exceeds what traditionally has been assumed. He was a man who, despite the logical moderation of a member of the Church, had no problems showing his warm and open temperament in a society like the British one, which was largely characterised by control and composure. It is very likely that his apparent lack of intellect and erudition is but a reflection of an extroverted personality, that was striking in the social environment where he lived.
What is not in doubt, and is something barely highlighted by Tolkien's biographers and scholars, is the intense relationship that they shared throughout their lives, almost as if they were biological father and son. The contact between them during the author's early years is frequently mentioned, but as soon as Tolkien came of age, Morgan is hardly cited.
However, this does not mean that their bond ceased or was lessened by some kind of animosity that Tolkien might have felt towards him, because of Morgan's early opposition to his romantic relationship with his future wife. On the contrary, in the years in Leeds, when Tolkien became professor, Morgan was a regular visitor of the Tolkien family, as he was too in the early thirties, once they moved to Oxford.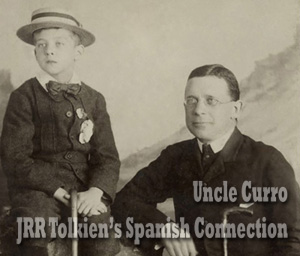 This book will also reveal how Francis Morgan came from a family with a significant history in the world of letters, which certainly gave him an intellectual background that, even indirectly, impacted on Tolkien.
It is often mistakenly assumed that his personal universe was neither sophisticated nor stimulating, yet his life and relationships were quite inspiring and surely Tolkien inherited something of his vital richness. When digging deeper into his biography, we meet with someone whose life was spent between two worlds. On the one hand, in England, where his vocation led him, and where he became Fr. Francis Morgan; on the other, in Andalusia, Port St Mary, his place of birth, a sunny and cheerful home, where he was Curro Morgan, or simply "Uncle Curro, who is a priest in England".
Therefore, to understand him and his influence, it is necessary to rebuild his life story, which means putting together, in a sort of time travel, a jigsaw puzzle whose pieces are scattered between Spain and England.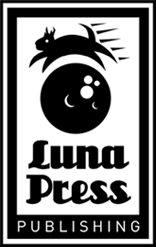 Luna Press Publishing is an independent press founded in 2015.
We deal with Science Fiction, Fantasy and Dark Fantasy, in both fiction and academia.
We work with agents, published authors and new writers, with PhD students and researchers. We take pride in our family - the Luna family - and we work hard to promote and support it.
We are very keen to create writing opportunities and to give back to the community. Some of our books are affiliated to charities, so when you buy a book in our store you are also giving to charity. The donations are taken from Luna's own share of the profit.
Press here to go to Luna Press Publishing Shop.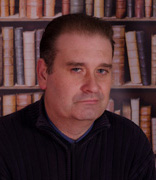 Although my profession as an engineer is far from the world of literature and historical research, my interest in these issues, especially the study of the life and works of author J.R.R. Tolkien led me to spend more than twenty years to its study. First, my achievements were linked to the Spanish Tolkien Society, I was one of its founders and its first chairman. In his journal Estel, I published since 1991 and I have also been awarded with the Ælfwine award of essay of this association.
My interest in Tolkien's relationship with Spain got me interested in his guardian and, thanks to this interest came my subsequent publications. Among them, my collaboration with the Diccionario Histórico Biográfico de la Real Academia de Historia (the Spanish equivalent of the Oxford Dictionary of National Biography) where I have published a biographical sketch on him [Vol. XXXVI: De Montoya a Muñoz. 2012. ISBN: 978-84-96849-92-1].
Various Spanish media such as ABC, La Gaceta, El Mundo, etc. published several articles about my work with such catchy titles as "Bilbo Baggins, a hobbit who was born in Puerto de Santa María", "The secret of Tolkien: how the ward of an Andalusian priest invented the fantasy novel" or "A Spaniard in the court of the Lord of the Rings".
But my work have also had an impact outside Spain. In America, West Virginia University Press publishes Tolkien Studies, where it was published my essay entitled "Wingless fluttering: Some Personal Connections in Tolkien's Formative Years". [Tolkien Studies: An Annual Scholarly Review. Vol. 8. E-ISSN: 1547-3155].
I have also been involved with the Tolkien Society. In addition to publishing in his journal Mallorn, I gave a lecture on the great international conference called "The Return of the Ring", held at the University of Loughborough in 2012, whose Proceedings were published by Luna Press Publishing (ISBN-13: 978-1-911143-02-4).