These are some of my most outstanding publications linked with the Tolkien scholarship. In particular I want to highlight especially Tolkien Studies or the Dicionario Biográfico de la Real Academia de Historia.
Diccionario Biográfico de la RAH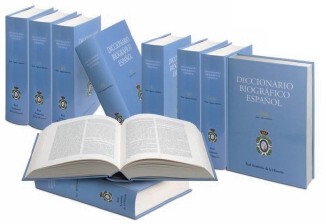 This dictionary promoted by the Royal Academy of History of Spain represents the project, still in progress, to be "the first dictionary of biography to the Hispanic world." In line with other biographical dictionaries such as the Oxford Dictionary of National Biography, include (once completed) biographies of over 40,000 people linked to Spain. Considering the historical value of Francis Morgan as a link between Tolkien, Cardinal Newman and Spain, I proposed to the Academy of History his inclusion in the dictionary and my request was approved. So that, a biographical note on him, wrote by me, is in dictionary. [Vol. XXXVI: De Montoya a Muñoz. 2012. ISBN 13: 978-84-96849-92-1]. More information is available in http://www.rah.es/diccBiografico.htm and the records (not the biographies) in http://www.rah.es:8888/ArchiDocWeb-RAH (Francis Morgan is on page 117 of the letter M).
Tolkien Studies VIII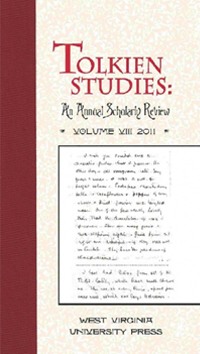 Tolkien Studies is probably one of the top journals of the world in the field of Tolkien scholarship. Major scholars related to the study of the life and work of Tolkien, and his sources and influences have appeared in this annual journal (Tom Shippey, Verlyn Flieger, John Garth, Michael Drout, etc.).
In Volume VIII, year 2011, one of my essays passed the strict selection system of publication and saw the light. It's "Wingless fluttering": Some Personal Connections in Tolkien's Formative Years, which explores the influences on Tolkien in his early years. Fortunately the criticisms have been quite satisfactory, which is certainly a nice reward.




Here are some reviews:
Hither Shore 8: Interdisciplinary Journal on Modern Fantasy Literature. 2011. Thomas Honegger.
José Manuel Ferrández Bru gives a well-reasearched account of the life and background of Tolkien's guardian Father Francis Morgan and a reassessment of the importance of this man for Tolkien's intellectual development-together with some much-welcomed information about Tolkien's journey to France in 1913.
Mallorn 53. Spring 2012. Troels Forchhammer.
José Manuel Ferrández Bru examines influences in the Birmingham Oratory in his article "'Wingless fluttering": Some Personal Connections in Tolkien's Formative Years. The main focus is, naturally, on Father Francis, the guardian of the Tolkien brothers, whom Bru finds has been portrayed in an undeservedly negative light due to his resistance to Tolkien's courtship of Edith Bratt. But Bru also discusses other inhabitants of the Oratory in this article that remains interesting even when it at times wanders a little far from the direct link to Tolkien in his quest to portray Fr Francis as an intelligent man, conservative, but not ultramontane.
MYTHLORE. Issue 117/118. Volume 30, Number 3/4 Spring/Summer 2012. Janet Brennan Croft.
Jose Manuel Ferrandez Bru, in "'Wingless fluttering': Some Personal Connections in Tolkien's Formative Years," discusses two aspects of Tolkien's early life somewhat neglected by biographers: his relationship with his mentor, Father Morgan Francis, and his summer as a companion to two young Mexican boys visiting France. The author provides insights into the character and ancestry of Fr. Francis and the Mexican family. There is a (remotely) possible source for the "wind" riddle in The Hobbit in a book of riddles and verses collected by Fr. Francis's great-aunt Cecelia Bohl de Faber.
Mallorn. Tolkien Society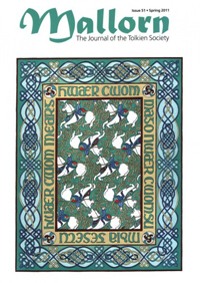 Mallorn is the journal of the Tolkien Society a pioneer organisation which bring together fans of Tolkien from 1969.
In the issue 51 of this journal there are an article wrote by me and entitled "J.R.R. Tolkien and the Spanish Civil War".













Sociedad Tolkien Española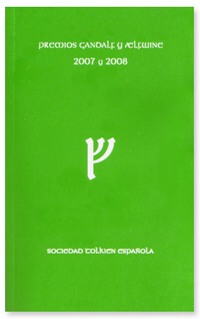 Aelfwine Awards of the Spanish Tolkien Society awarded annually to the most outstanding Spanish essays that can be included in the Tolkien scholarship field. In 2007 and 2008 I was awarded respectively to the third and first prize for "Sons of the same light: J.R.R. Tolkien and Cardinal Newman" and "J.R.R. Tolkien and the Spanish Civil War".
This competition is organized by the Spanish Tolkien Society which publishes a compilation book with the winning essays.


In any case, a review of my works would not be complete without citing the numerous works that I published in Estel, the journal of the Spanish Tolkien Society.